Experienced Developers and Web designers, crafting innovative digital solutions for clients worldwide
A team of specialists, passionate about new technologies & progress
We are specialized in Web development, Website design, Logo design, Mobile application, Content writing, Content Management system, Software Development, Search Engine Optimization, Email Marketing, E-commerce solution and graphic designing.
QI2 Soft also provides competitive offshore outsourcing of Web design, web development, Profile design, and E-brochure designing to all companies not only in the USA but also around the world.
Our Mission is to provide quality and cost-effective web Development to build a high-quality brand in an online environment worldwide.
We provide a full range of modern digital services
Start a project with QI2SOFT
Have an idea? Let's discuss it!
Perfect solution for any business!
Logo Designing
Start From
Website Designing
Start From
Deliver in 7 Working Days
Ecommerce Store
Start From
Payment Gateways Integration

Deliver in 15 Working Days
Social Media Marketing
Start From
Manage 3-4 social accounts
Email Marketing
Start From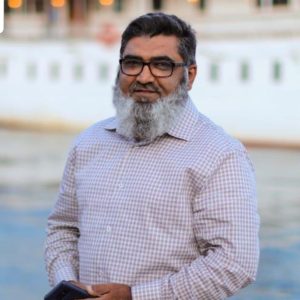 As the founder of QI2SOFT LLC, I am thrilled to be at the forefront of innovation and technology. Our team is dedicated to creating cutting-edge IT solutions that empower businesses and individuals to achieve their goals.
We are committed to excellence in everything we do, from the web site development and design software development, mobile apps development, seo, social media marketing, email marketing, to our customer service and support. Our team is made up of experts in their field who are passionate about technology and dedicated to providing the best possible experience for our customers.
We are excited to continue to grow and evolve as a company, and we are honored to have you as a part of our journey. Thank you for choosing our software and for your continued support.
Sincerely,
Abid Malik
Co-Founder and CEO
Working with us is simple!
Before delivery we do testing and evaluation of project to make sure its properly done and nothing is missing.